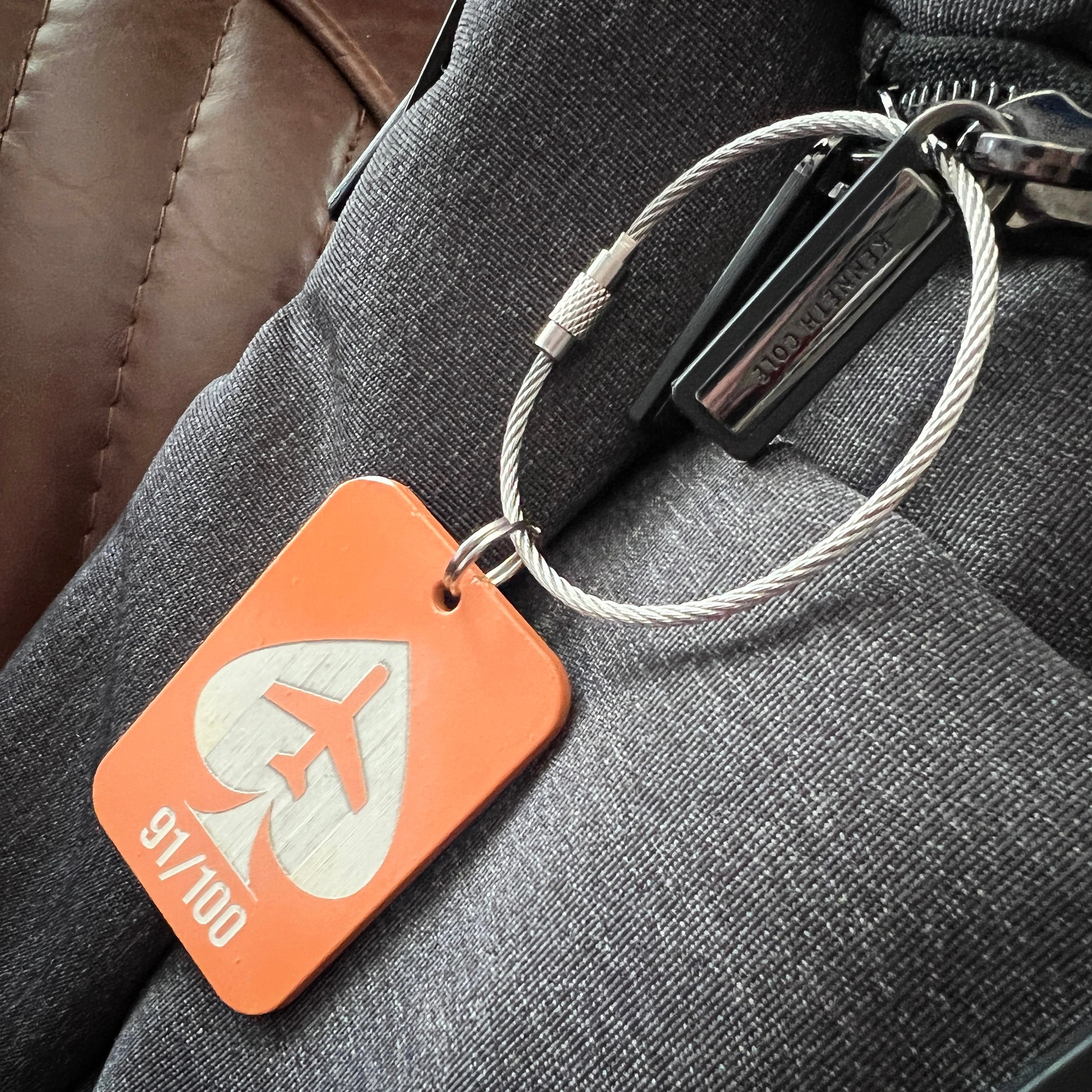 These custom-made bag tags were created using genuine aircraft skin, providing a unique way to identify your keys or bags. Our frequent flyers will appreciate the merging of two passions with this authentic and functional piece.
Each bag tag was cut from a retired aircraft and then painted with one of our notable colorways. Our recognizable spade logo is laser etched into the applied Jetsetter Playing Cards colorway and individually numbered right below the spade logo.
Please note, these bag tags do NOT have an established location to write contact information like a traditional luggage or bag tag.
Approximate size is 1.5 inches (W) by 2.25 inches (H).
*** PLEASE READ CAREFULLY ***
Disclaimer: These bags tags are made from authentic skin or fuselage of a retired aircraft. Since these are made from genuine aircraft skin or fuselage, each bag tag bears the thickness, along with the wear and tear from the portion of the aircraft skin or fuselage from which it was cut. Additionally, original paint or primer may be visible where the spade logo or numbering has been laser etched. These variations and imperfections are not product flaws. Each bag tag is unique.
Caution: These bag tags are made of sturdy metal. Use with caution to prevent scratching to any surface they may come in contact with. Not recommended for children under 8 years of age. This product contains chemical-based paint which may cause respiratory irritation if ingested or inhaled in large quantities. Keep out of mouth.