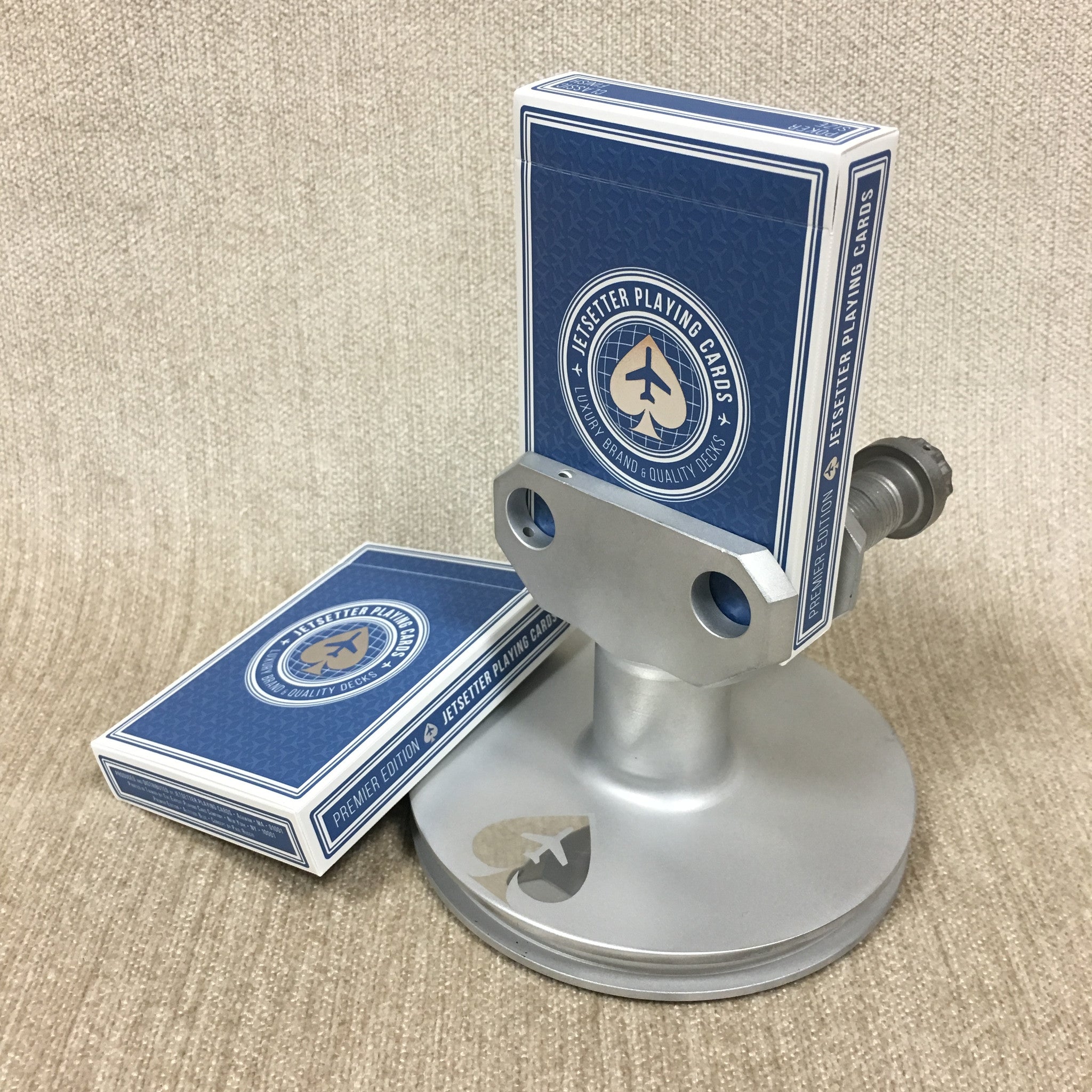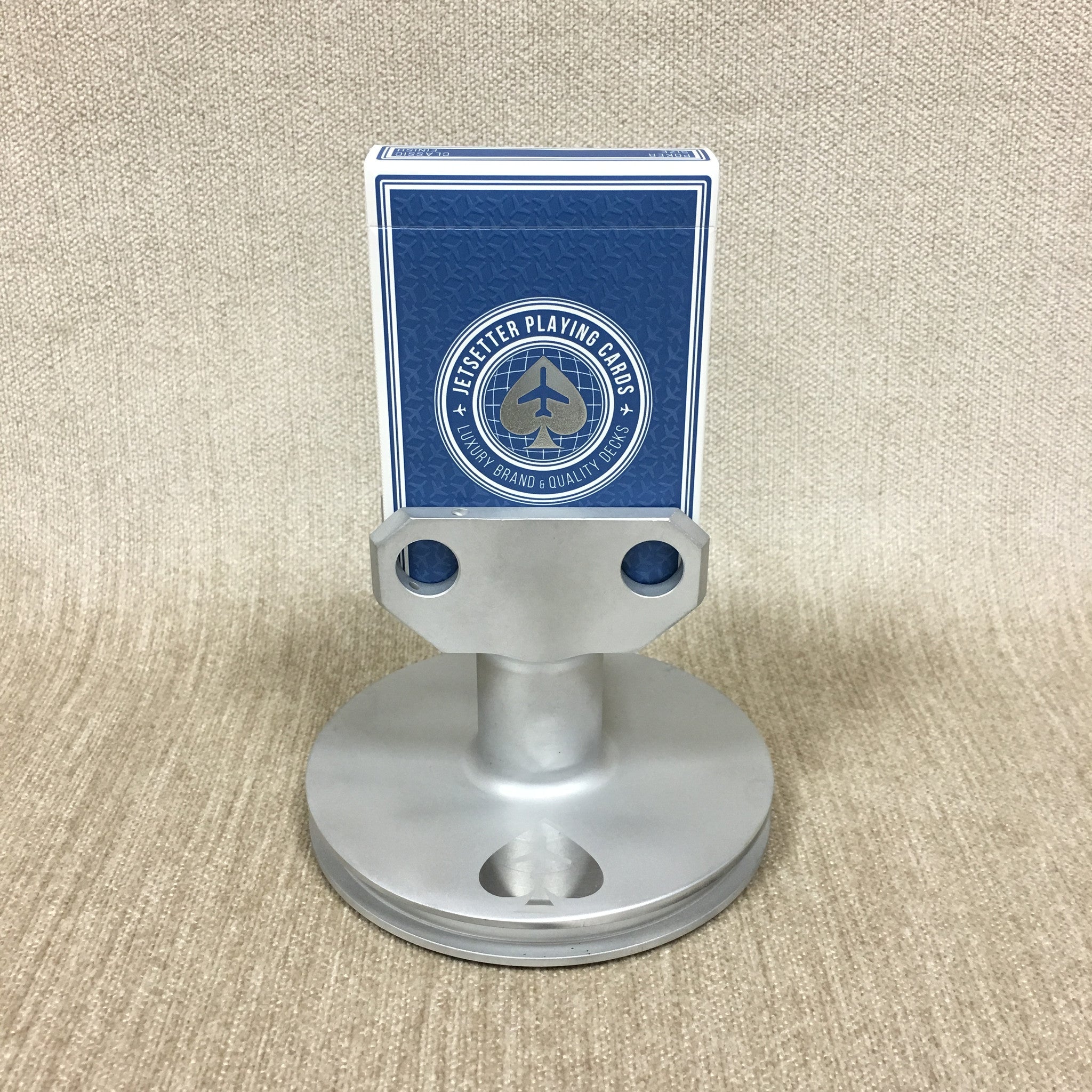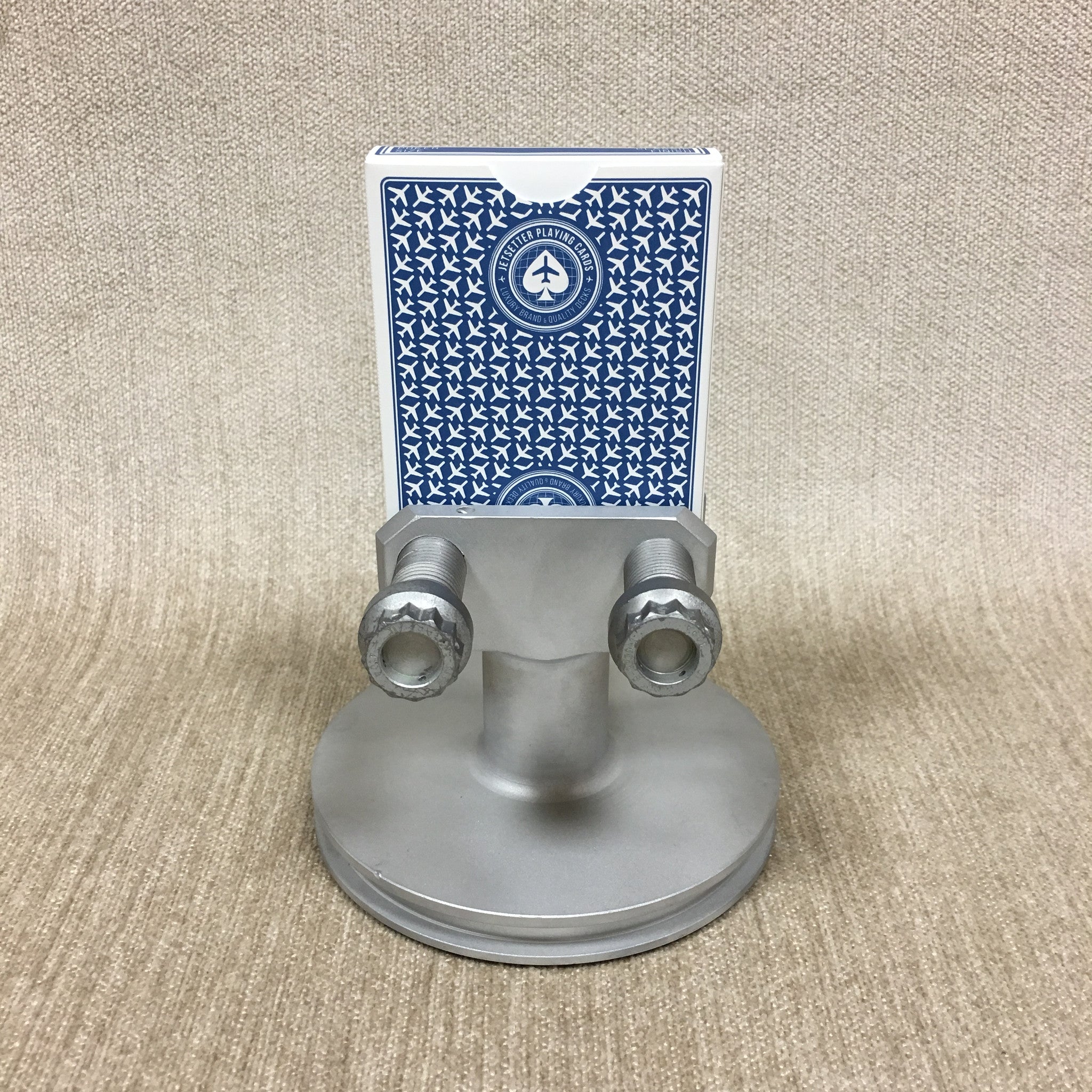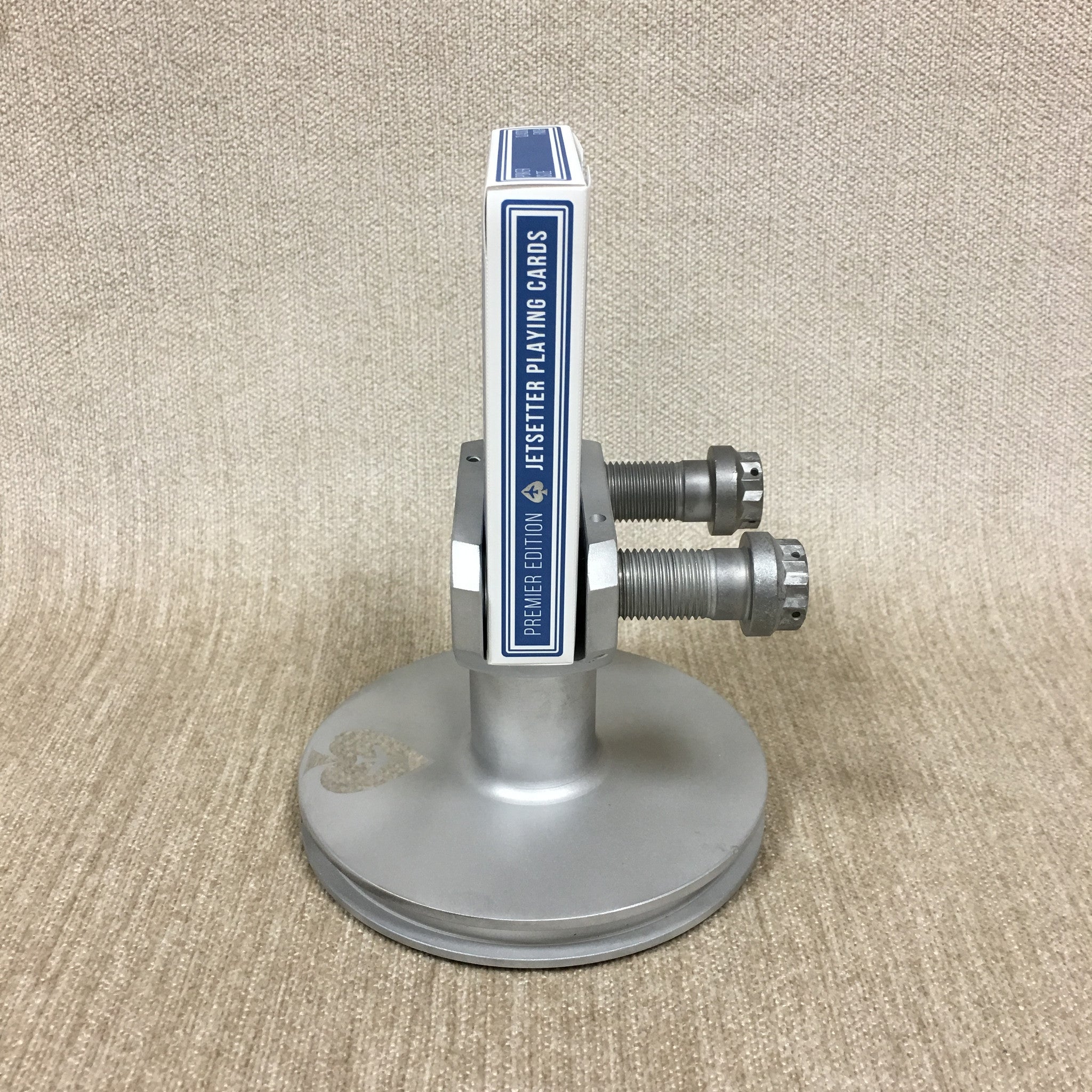 These custom-made display stands were created using genuine aircraft hydraulic pistons from a Cessna 182 Skylane, providing a unique and stylish way to display your favorite deck of Jetsetter Playing Cards in your office or home. Our frequent flyers will appreciate the merging of two passions with this authentic and functional piece.
Each hydraulic piston that serves as the display stand has been left raw with potential imperfections and blasted to the bare metal giving it a classy satin look. Our recognizable spade logo is mirror polished elegantly on the base of the stand. Black felt has been adhered to the bottom of the stand to provide protection to your display surfaces.
SPECIFICATIONS
Weight: 1.2 pounds 
Dimensions: 4.25" x 4.25" x 3.25" 
Production Run: 13 
Sold Out Date: July 2017 
Deck of playing cards not included. It's our policy to always state the actual cost of items shipped on International customs forms.