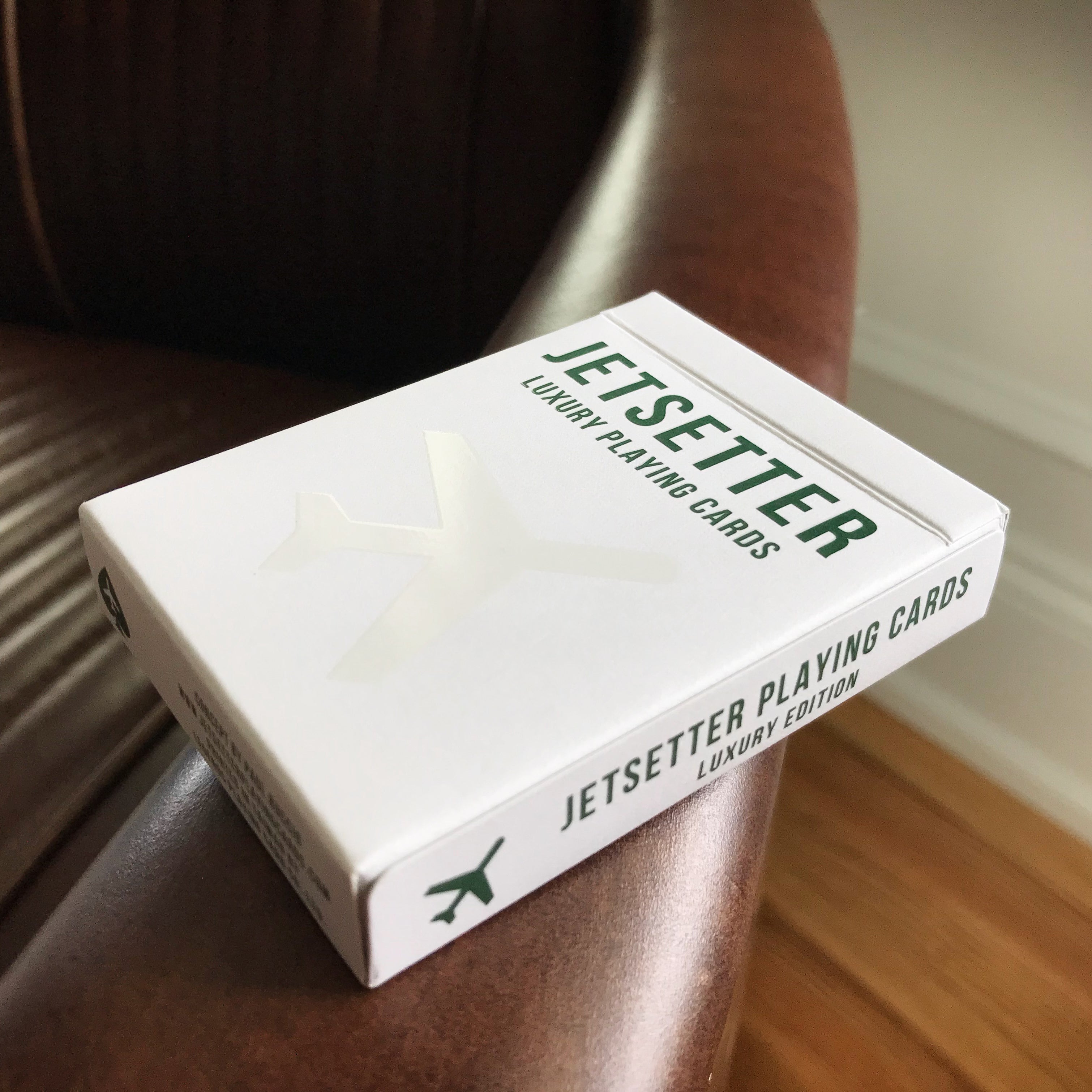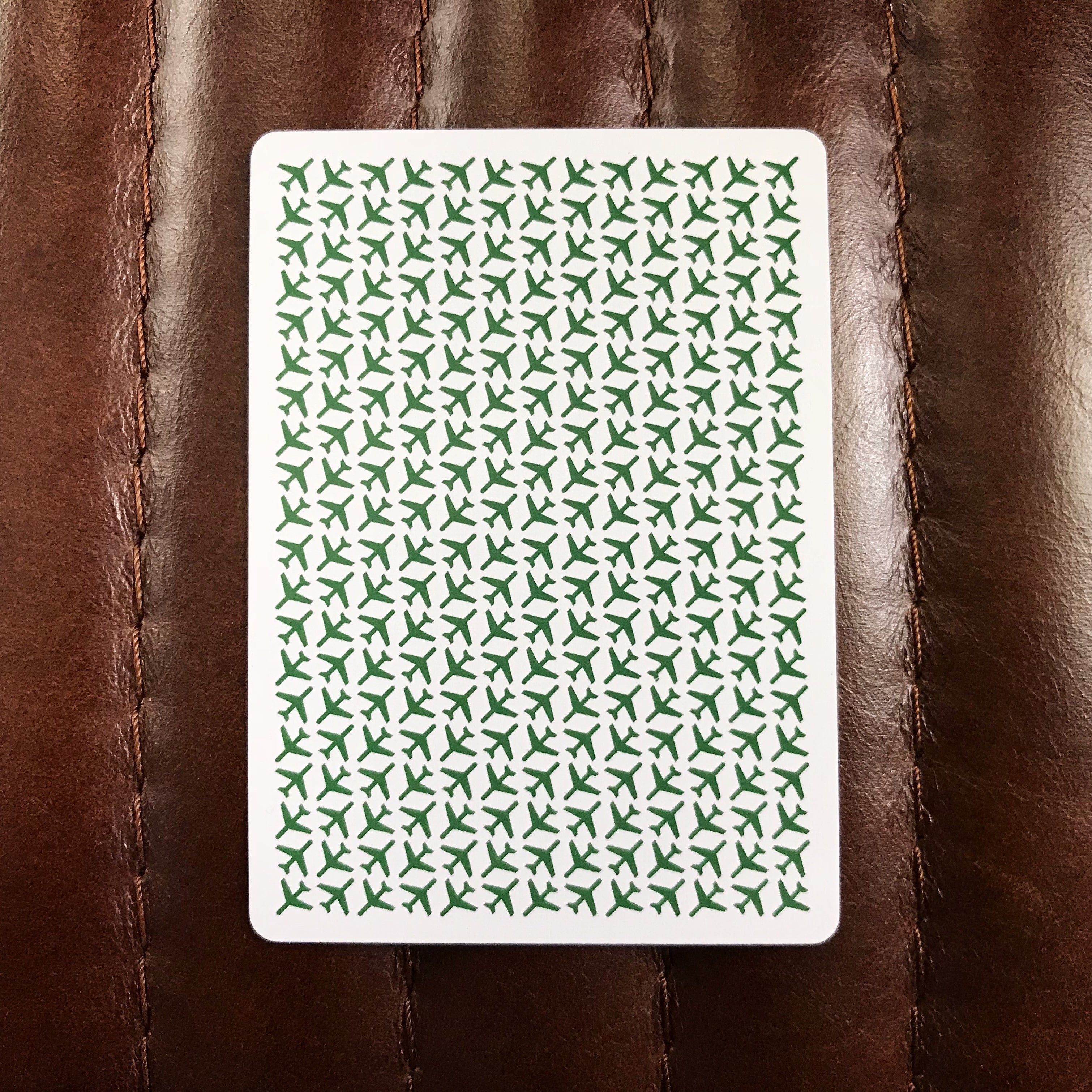 Luxury Edition, Playing Cards
Originally inspired by the roadside signs that guide travelers and plane spotters to their destination airports, Jetsetter Playing Cards has taken that same inspiration and produced the Luxury Edition deck of playing cards. The classic design is essential for any aviation, travel, or playing card enthusiast.
The playing cards showcase re-colored standard faces with a classic and casino inspired back design. The cards are traditionally cut utilizing Legends' famous 'Diamond Cut' process, a closely guarded secret that distinguishes these playing cards from other brands. The tuck box has clear UV spot varnish accents on the text and defines the airplane icon on the front, creating a classy and elegant feel on the matte white tuck box.
For complete product specifications and history please visit OUR FLEET (coming soon) page.