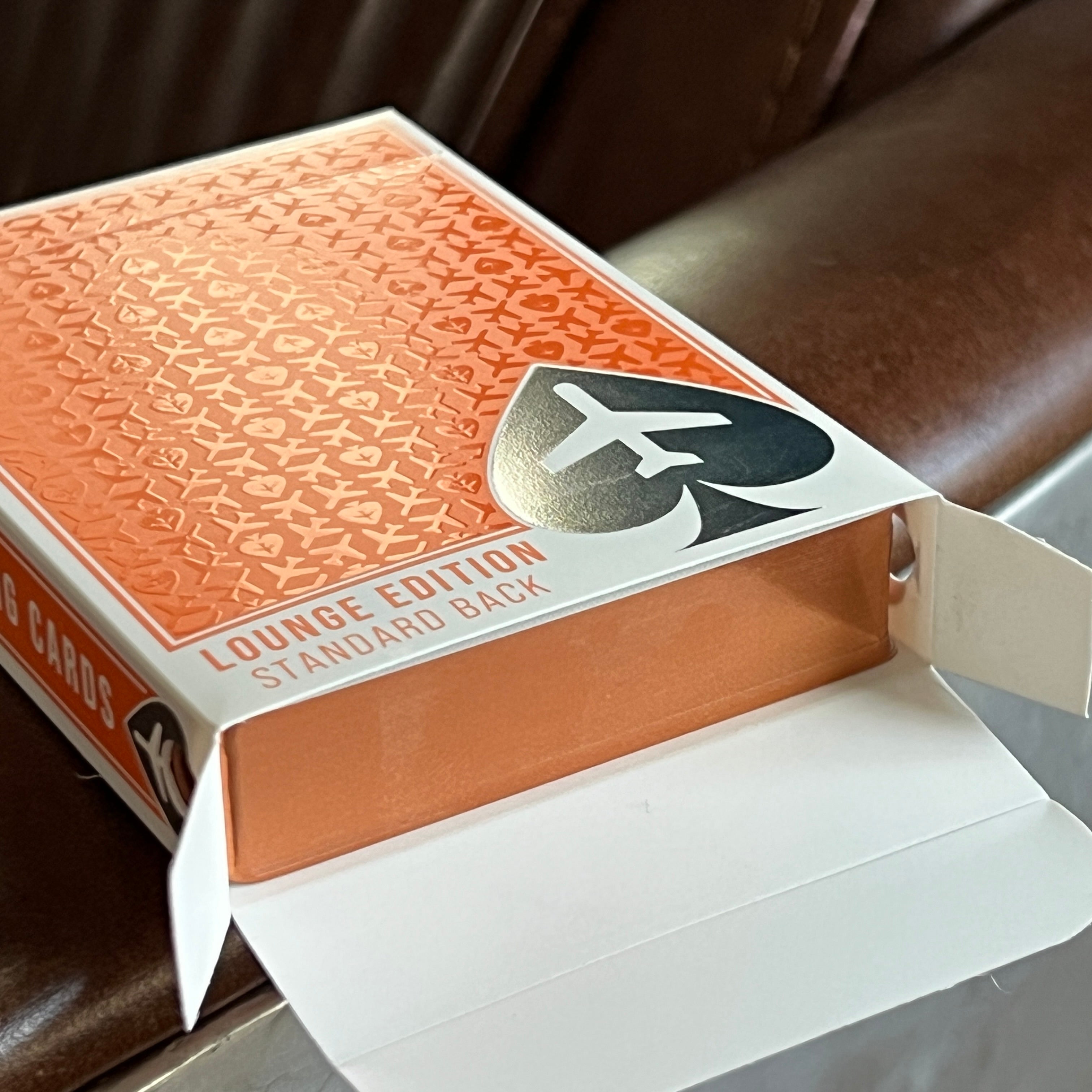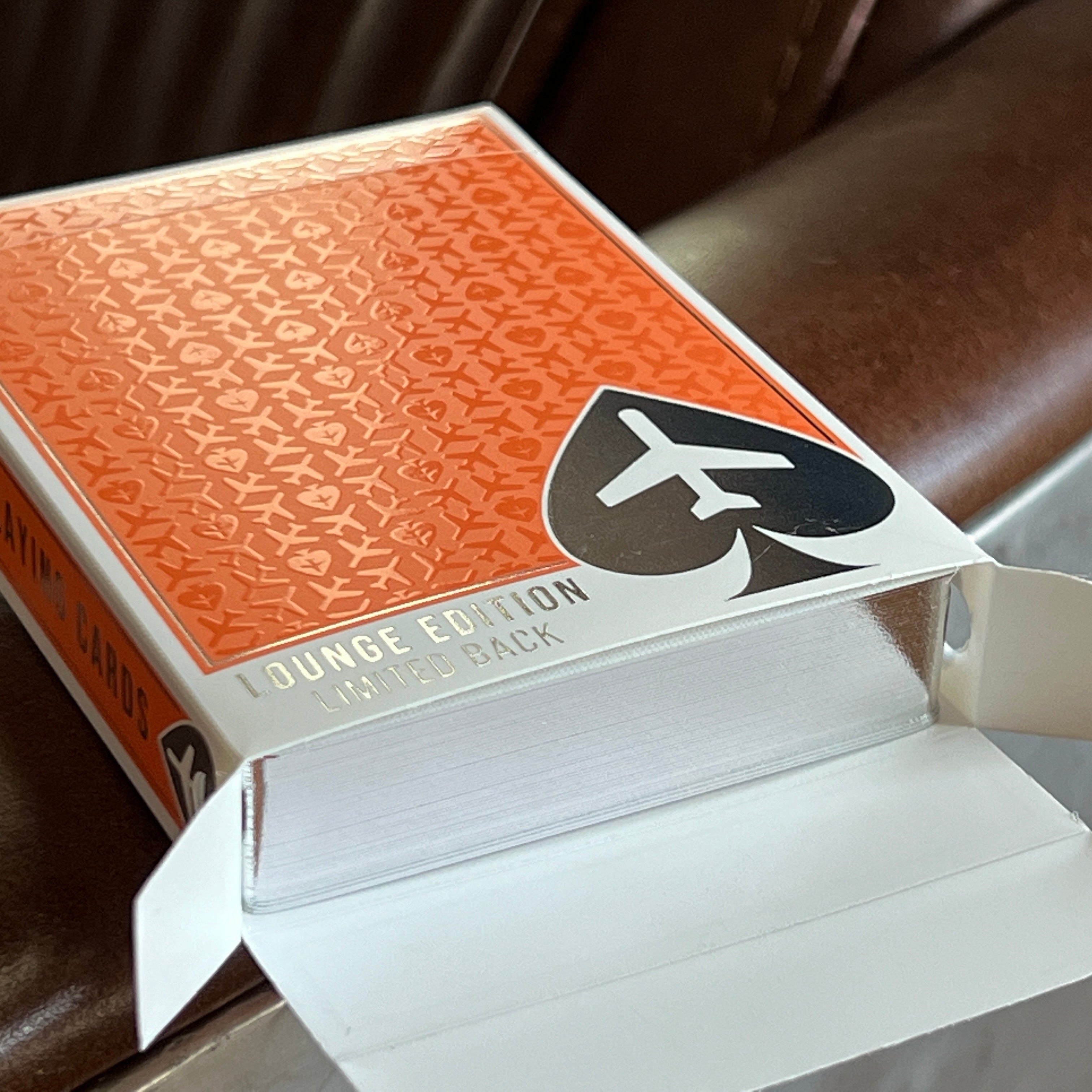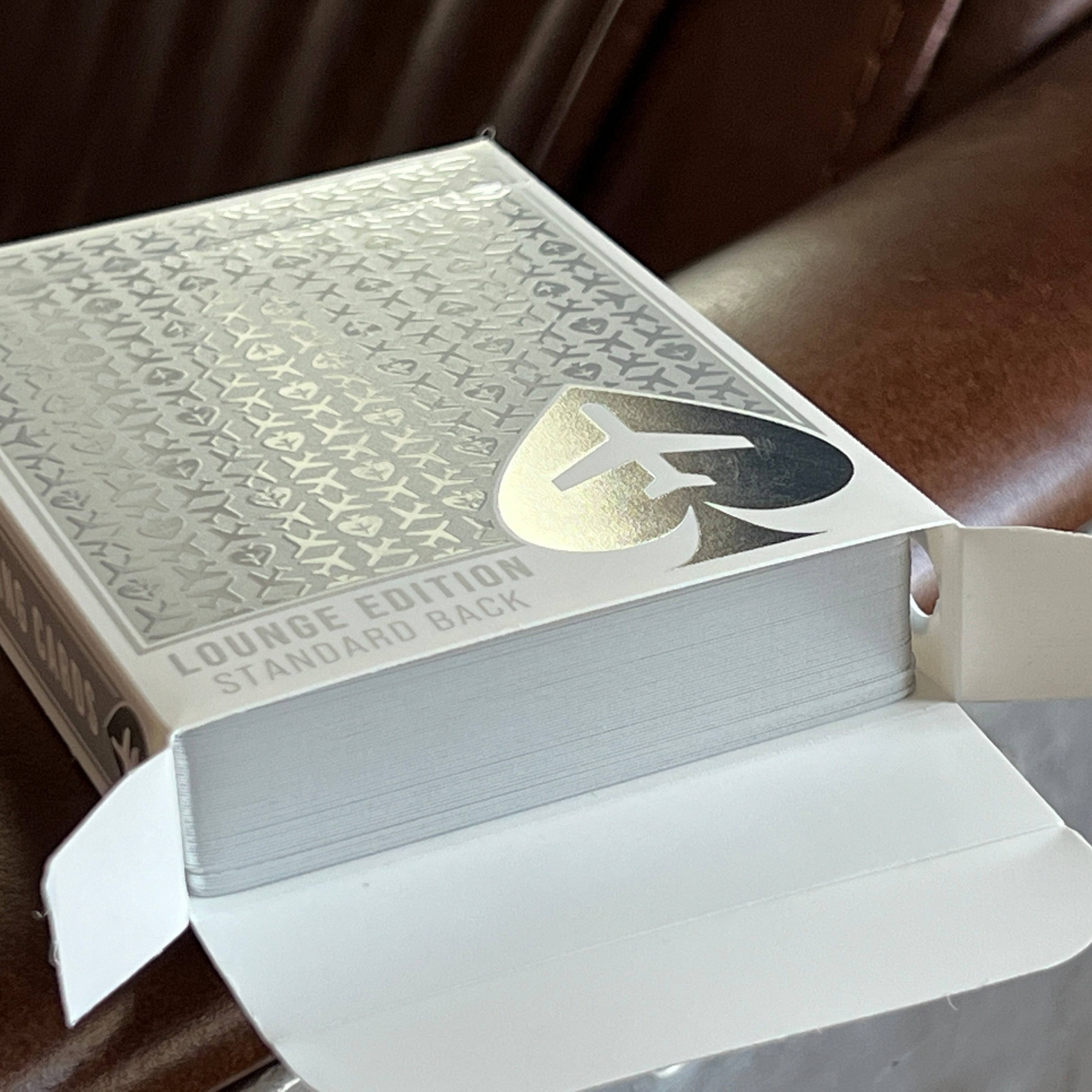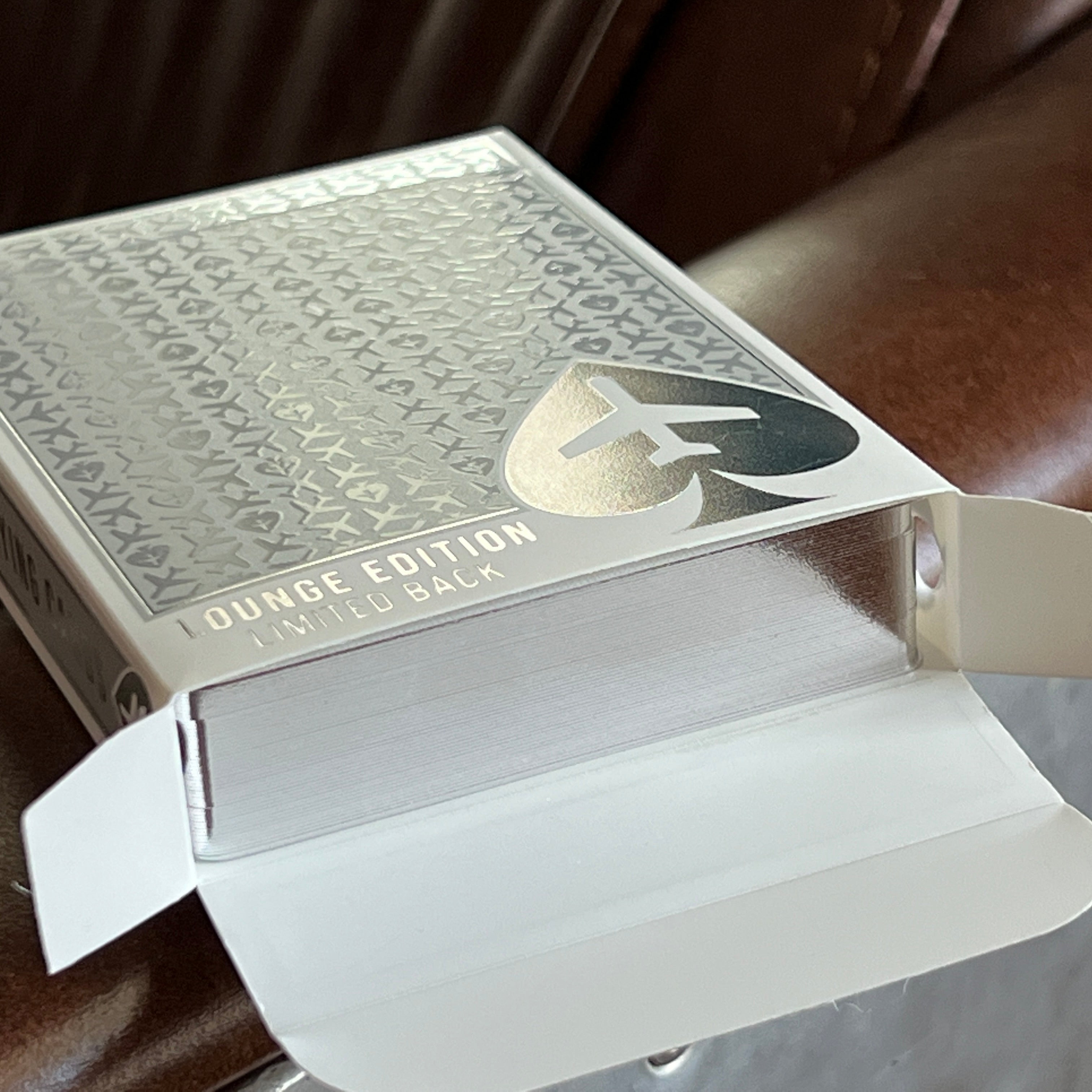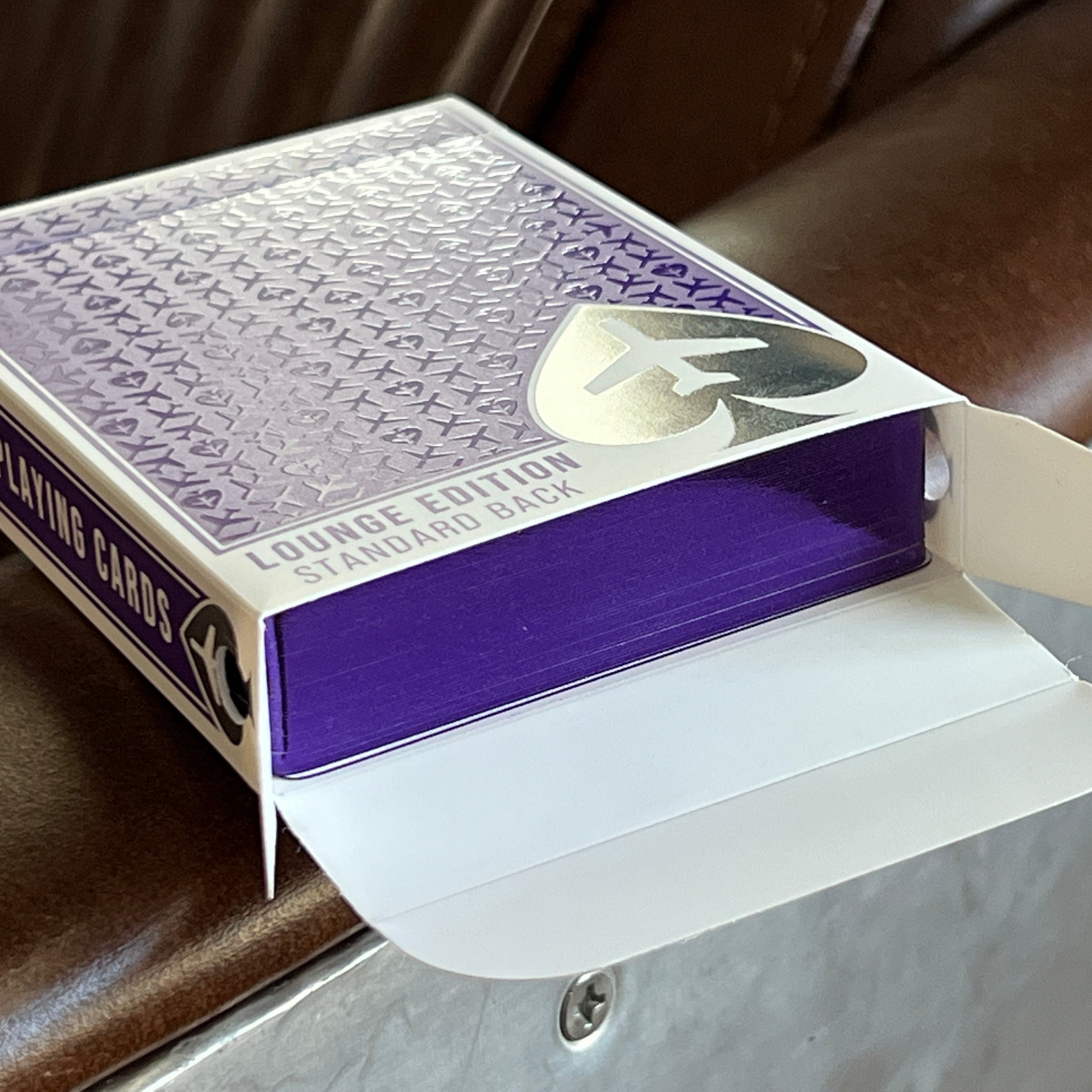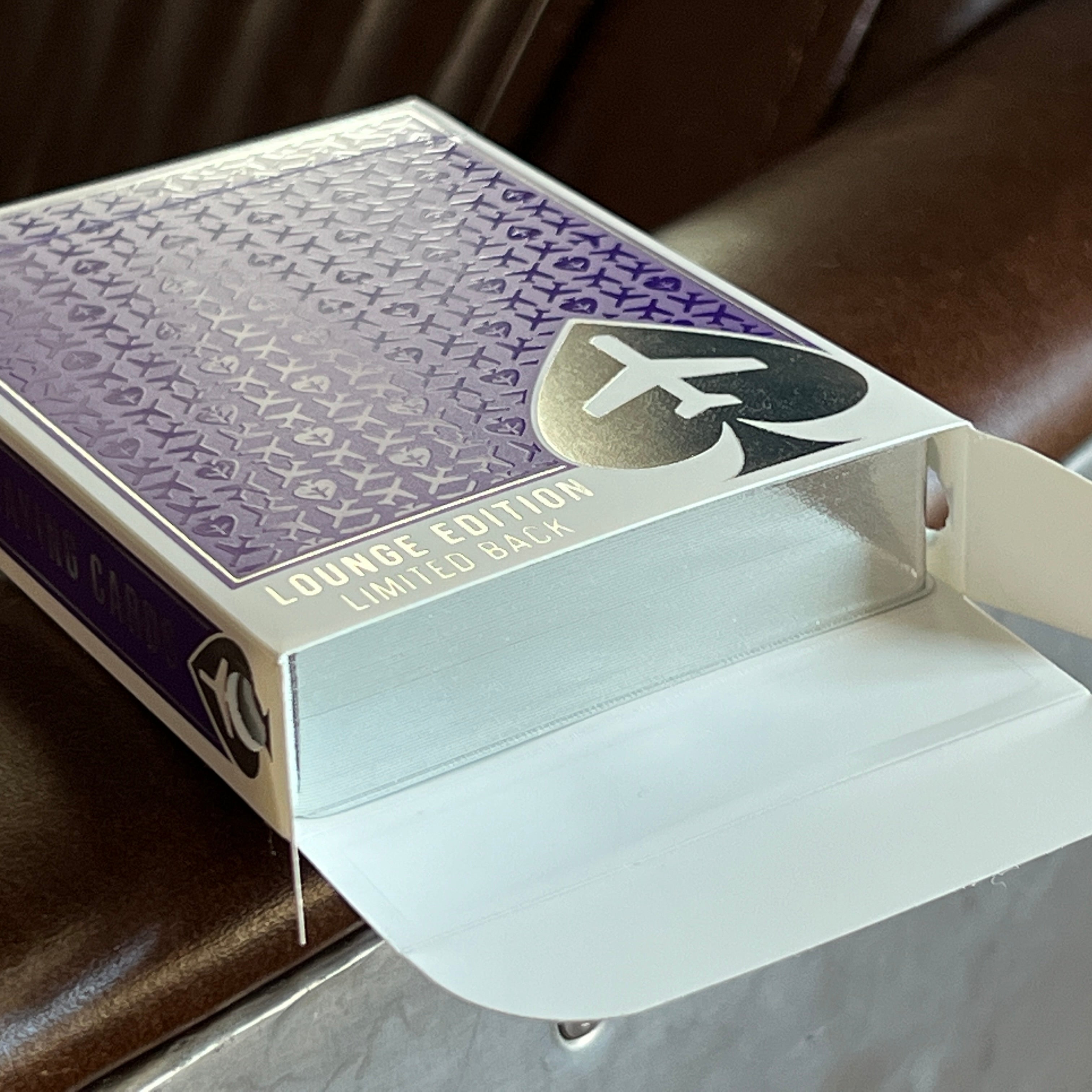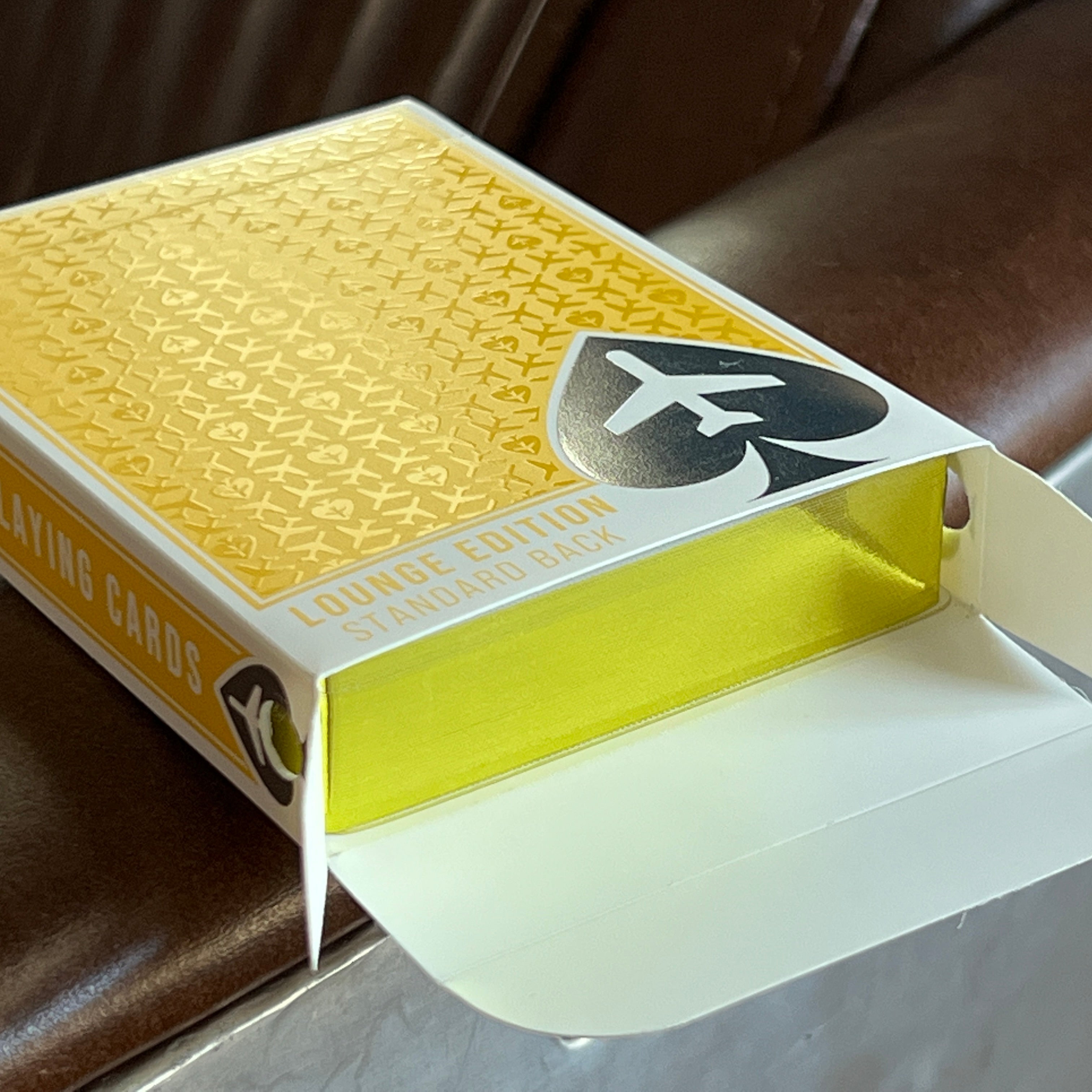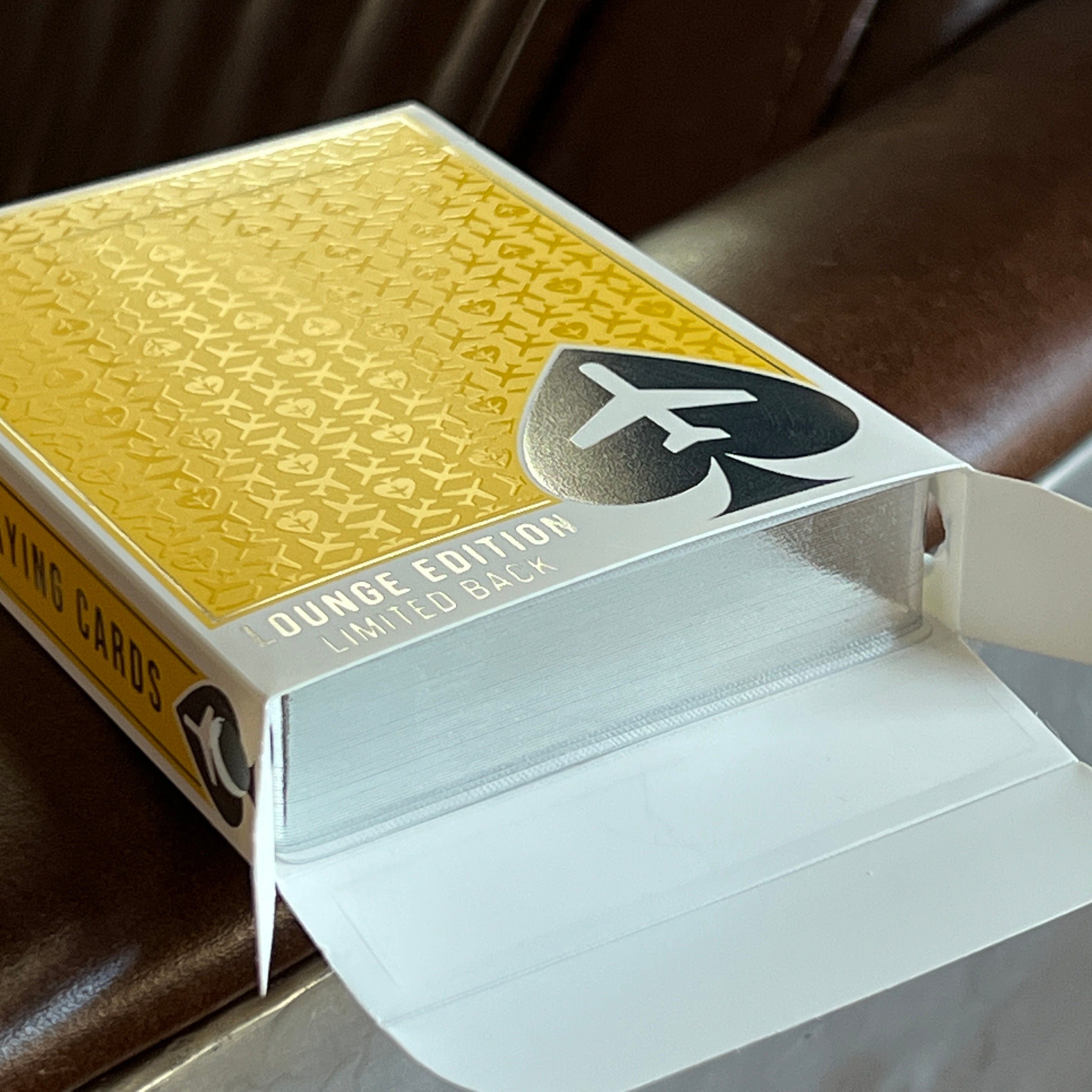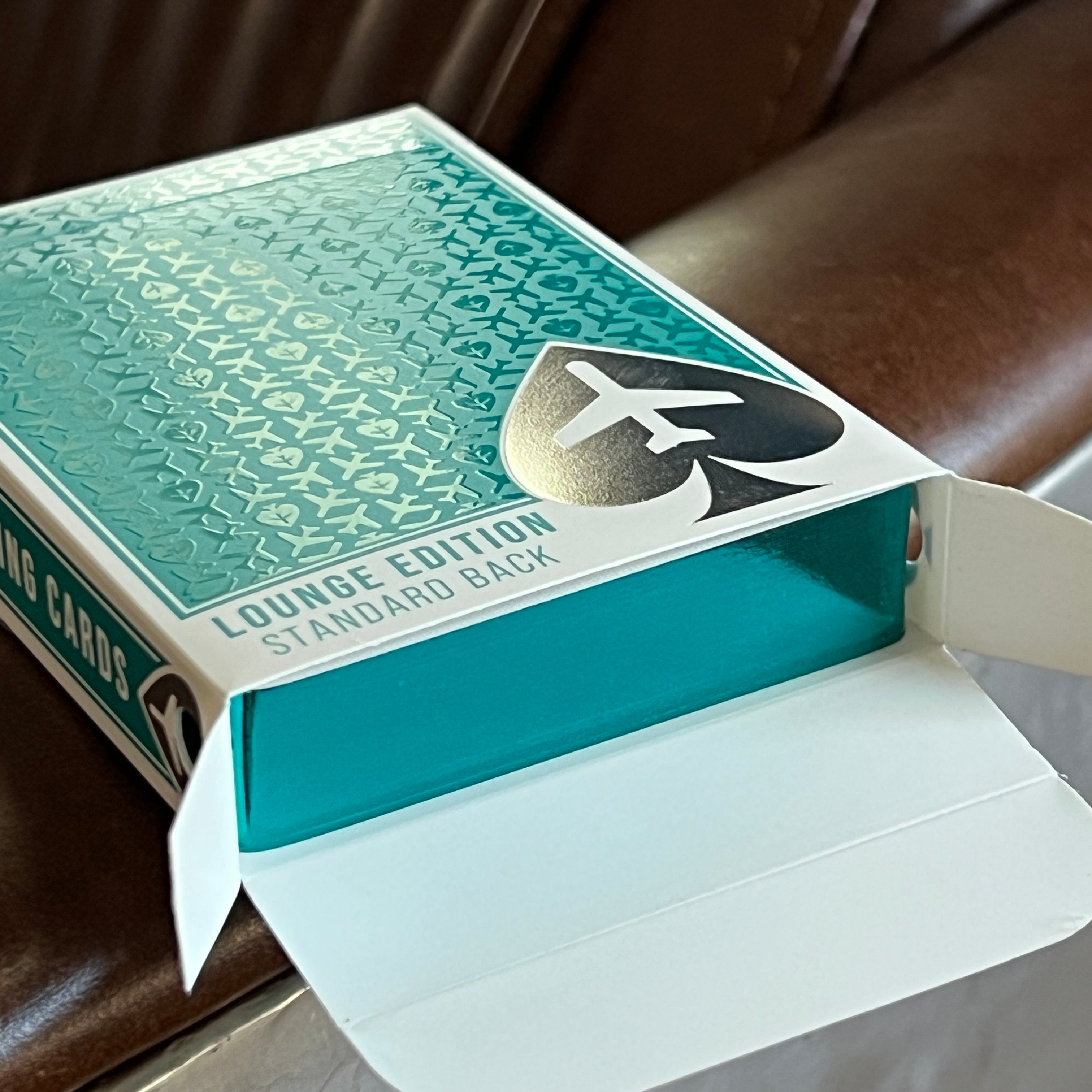 Lounge Edition, Gilded Playing Cards
Inspired by casino and airline decks of the past, Jetsetter Playing Cards has produced the Lounge Edition as another vintage and classy deck with modern appeal. The clean and simple design is fancied by aviation, travel, and playing card enthusiasts from around the globe. Now they are available with gilding.
We have pulled a limited quantity of Lounge Edition decks from their original production runs to put through a post-production gilding process. Just like the non-gilded Lounge Edition, two versions are available including the Standard Back and Limited Back.
The majority of the primary specifications of the Lounge Edition decks are unchanged for the gilded decks. This includes the the silver foil and clear UV spot varnish that was applied to the card backs of the Limited Back to provide an upgraded feel over the Standard Back. Additionally, the Limited Back is limited to 1,000 decks and includes an individually numbered seal on the tuck box. To accommodate gilded decks without overproduction or overrun decks, we have reserved the decks numbered 0501 through 0550 exclusively for the gilding process.
The playing cards showcase re-colored standard faces that pay homage to various airline or aviation color schemes with an untraditional offset classic and casino inspired back design. Prior to the gilding process, the cards were traditionally cut to provide the ability to weave or faro shuffle facedown which will be significantly impacted by the gilding process. The tuck box exhibits premium features with a durable synthetic stock material, clear UV spot varnish, and silver foil accents. A circular hole will be punched on each side of the tuck box making the gilding viewable without unwrapping the cellophane and opening the tuck box.