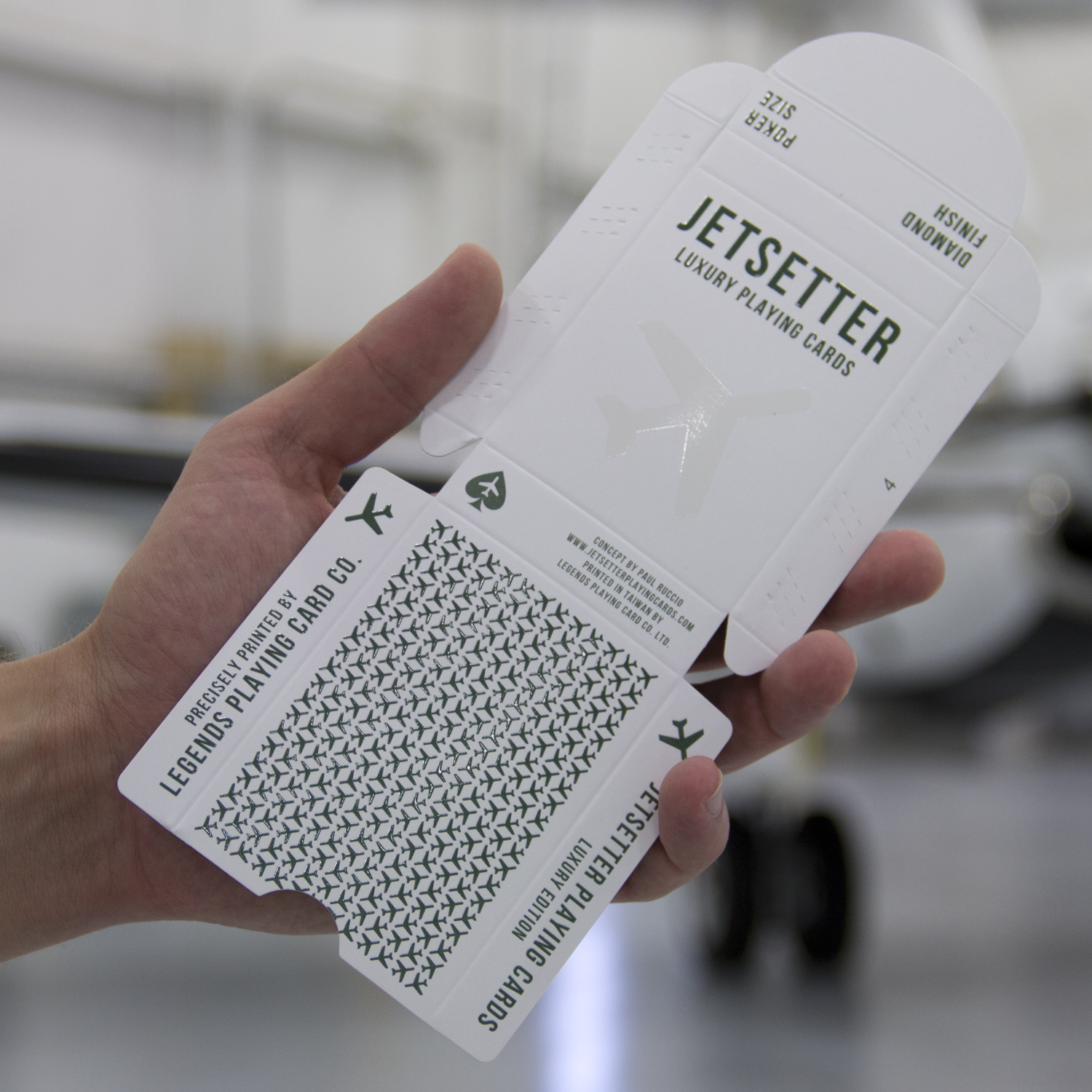 Luxury Edition, Flat Tuck
Flat tucks are an eye-catching way to display the visual elements of the tuck box for our Luxury Edition decks of Jetsetter Playing Cards. Perfect for framing (not included) to match your home or office décor.
These are genuine tuck boxes pulled directly off the factory press before they were folded, glued, and packed with playing cards (not included). Our flat tuck boxes are extremely limited and a must-have in any aviation or playing card collection.
This product is eligible for FREE shipping within the United States.
Deck of playing cards not included. Frame not included. It's our policy to always state the actual cost of items shipped on International customs forms.